I was recently contacted by the kind people at
eShakti
with an offer to choose and sample one of their dresses and to share my experience with my readers. After looking at their selection, I jumped on the opportunity.
Please excuse the selfies. I fully intended on outdoor shots but we kept forgetting every time my husband was home and I really wanted to get this posted.
Their Story:
eShakti began as a small website offering basic cottons and modestly embellished pieces. As they grew, they were tasked with providing design and fit solutions to meet their customers' needs. Today, they are an international fashion design company making custom clothing. eShakti offers both style and fit customization for women size 0 through 36.
For such cute dresses, their pricing is really reasonable, ranging from around $40-$200 with the majority in the $50 to $79 range. Customization only costs an additional $7.50. Items are delivered in 14 business days (18 calendar).
I ordered standard sizing and the fit is perfect. I did provide my height and also chose my desired length (knee).
When my dress arrived, I couldn't wait to try it on. The fabric is thick and there's a soft lining inside the skirt. It also has big pockets built in! I can't wait to actually wear it somewhere.
I love the slight retro look of this dress.
There are already a few more in my shopping cart. I'm just trying to narrow it down. I would definitely recommend their apparel to anyone looking for a great quality items at a reasonable prices. I'd never heard of eShakti prior to this experience and am really happy to know about them now. I think their stuff is perfect for weddings or events. It's not like the same old styles you see at most popular stores.
Follow eShakti
Register now with eShakti and get $30 off your first purchase.
They are also currently offering 40% percent off site wide.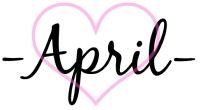 Disclaimer: eShakti asked me to write an honest review. I had full freedom to write my own opinions with no terms whatsoever. I was compensated for this review in the form of merchandise (the dress). The opinions expressed are 100% my own.