One full day a week we get to hang out as a Family. I work two days a week and Joe's second day off is when he stays home with Finley while I work.
We always try to make the most of our family days. Sometimes it's just errands and lunch out. Sometimes we go for sno-cones, coffee or cupcakes. Other days we catch up on yard work with Finley in her stroller supervising. We go get the cars washed, go shopping and take the dogs to the groomers. The zoo and aquarium are also places we like...
Monday we decided to make our way down to Galveston since the weather was sunny and the temperature pretty warm for mid January, about 70. It was the
best
day!
First, we drove down the seawall checking out the water and sights. I know Galveston isn't the most beautiful beach but it's what we've got and it's a beach! Then, we headed over to the shops at the strand. For a late lunch we went to Fishtales and ate on the second story balcony patio overlooking the beach and the construction of the new boardwalk pier being built. We even took a new, off the freeway route home to change up the scenery. Of course Finley was worn out so she napped during the drive home. We all really enjoyed our day. I made sure to snap some pictures.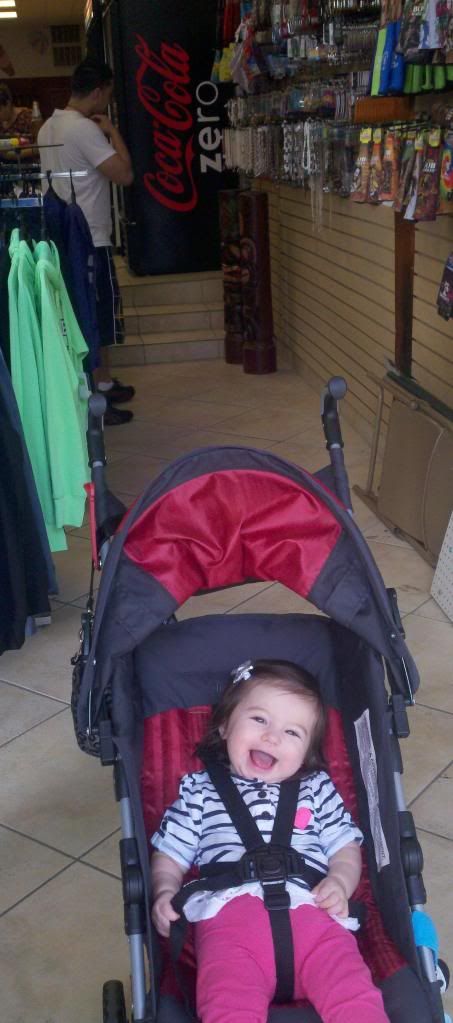 Best picture ever! She was Cheesin' for our waitor!